Know Why Home Loans Are The Best?
by admin
February 12, 2022
0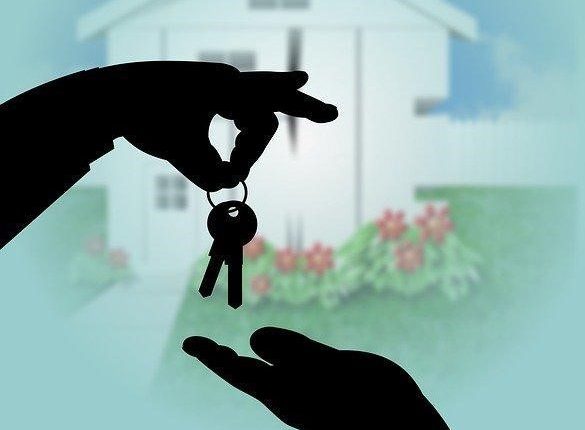 Buying a house of their dreams is a desire of people, but this has become a challenge due to the financial and economic instabilities. That is why today, we are sharing with you the best way to get your dream home in the most realistic and reliable procedure. Home Loan financing, yes, you read it right. Home Loans provided by various banks are one of the fast ways of having your own home. Because home is the only place where you feel safe, relax, and joyous. Home loans have become the source for many to own a beautiful home because a home is one of the greatest investments that you make. So, without any further delay, let us look into the numerous benefits of providing a home loan.
Increased Capital
In today's world, people are looking for life investments; one of those great investments is to buy a house. However, to pay for a home in a single sum is not a piece of cake, and not everyone can afford it, so to go for a home loan is the wisest decision. You can take a home loan to buy a house and pay for it through the EMIs, then you have a house, which is greater in price, and you can sell it to earn a hefty amount of capital on it.
Lower Interest
Applying for any loan, people fear the increased interest rates, but in most countries fortunately, home loans are available at low-interest rates. For affordability, a lower interest rate results in low EMI rates (Equated monthly installment). That is why home loans are more attractive to be availed of. Many of us are on monthly salary based jobs, so it is easy for a single salaried person to pay EMIs.
Security
Talking about security, then it is your home where you are safe. Be aware of frauds by any false property dealer or builder that can happen to anyone. When you approach a bank for a Home loan, it is part of their service to ensure free from illegal possession. Banks have different inspection procedures to assure the security of property for which it is providing a loan.
Better Credit Rating
Home loans are easy to pay, so they help you buy a house and allow you to improve your credit score. The better the credit score, the more chances of getting a future loan. By paying EMIs on time, your credibility improves. More banks would prefer giving you loans.
Savings
Most of us would always think of keeping a small amount of money for savings but fail to do so. Home loans are the way you can invest that small amount as savings for the future. When you agree to pay EMIs to a bank, you can control your temptation to spend more money. Because of paying all EMIs successfully, you have a home in your hand that you can sell for a good amount of money.
No Finance Locked Up
Even if you are an investor and have all the money to buy a house at once, suggesting that you should not invest the total amount in a home. Being a wise investor, you should invest your money in more than one thing. Just apply for a Home loan and keep paying for it monthly while still having a good amount of money in your pocket. You can also plan to have home loans for more than one house. This was our review on why you should be availing of home loans but, apart from these various advantages, you must keep an eye on the risk factors of taking a loan. You need to assess all the aspects to avoid any unfavorable situation after taking the loan and be aware of your cash flow if you face any other urgency related to money.