Do you want to land a home in the Seychelles? Patience is your answer. Here is why.
by admin
November 6, 2017
0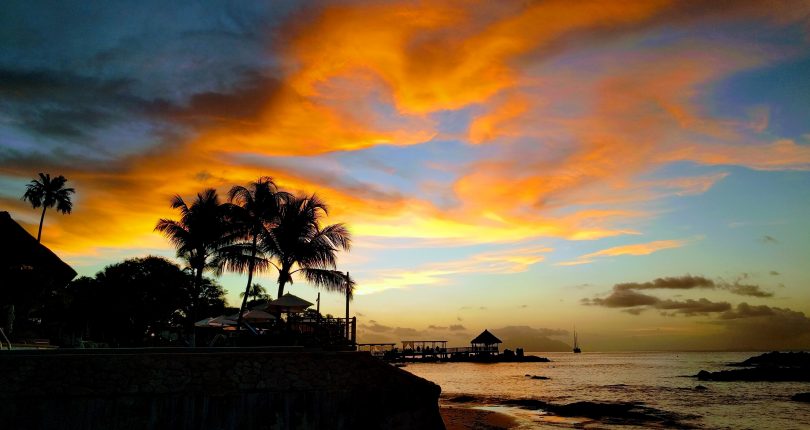 The islands are the perfect setting for peace and privacy. However, due to lack of large property and slow turnover, it is difficult to find perfect hideaways.
The Seychelles have been long known for their clear turquoise waters, incredibly white sandy beaches and the huge amount of privacy they offer. No wonder that the Duke and Duchess of Cambridge picked this spot for their honeymoon. So did Hollywood star George Clooney and his lawyer wife. They choose this location for a post-wedding holiday.
Nowadays, not just celebrities are visiting these paradise islands for the purpose of a short holiday. Lying 1,770 Km east of Kenya and comprising 115 island, the archipelago of Seychelles has some key factors in persuading foreigners to invest from a few thousand dollars to hundred thousand dollars in the purchase of a holiday home.
In the words of Jean-Paul Maurel, director of Premium Realty, a local estate agent, people are drawn by the peace of the islands. He says, "The main attraction is piece, you feel safe. It's cosy".
There is a stable government and transport links are fast improving. There are regular flights to the Gulf, east Africa, India, China and Europe. Air Seychelles – the local airline 40 per cent owned by Etihad Airways – launched direct flight to Paris three times a week.
The economy seems to have recovered from the global financial crisis of 2008. Tourism is a huge income for the country. Despite hosting a large number of visitors – there were 233,000 tourists in 2014 – the country does not feel overcrowded. The government wants to keep it exclusive without falling into the mass tourism category.
Buyers and sellers need to be both patient due to the slow turnover of properties. Vivian Rassool, an estate agent selling properties in the $500,000 range, says that it is a good average to close one sale a month. There are not many large properties coming out on the market.
For example, a large three-bedroom house with a plot size of 1,800 sq metres in Pointe au Sel, on the east coast of Mahé, is on the market for $465,000. If a Seychellois owns 4,000 sq meters, they might sell half and keep the other half. Properties used to be around 8,000 sq meters, but it is not like that anymore.
There are three price categories. A flat or small house not by the beach can be on the market for $500,000. If you are aiming at a beautiful spot by the sea, estate agents say that starting prices are around $1 million. These prices do not take in consideration the effects of climate change such as frequent storms and beaches being washed away.
A larger villa attached to one of the most exclusive resorts is in the range of $4.5 million and larger residences would be three times this amount.
A three-bedroom villa with more than 340 sq meters of living space at the Four Season Resort in Petite Anse Bay, is on sale for $7.25 million.
The emir of Abu Dhabi and ruler of the United Arab Emirates, Sheikh Khalifa Bin Zayed Al Nahyan, has a seven-storey, mountain-top palace on 66 acres of Mahé. Over the past decade, his government contributed in over $130m in aids and investment to the Seychelles. Despite this, the development started a controversy and local residents have even accused the developers of polluting water sources.
Anyone wanting to buy a home in the Seychelles should also consider looking at Mauritius and the Maldives before making a final choice.
Lynn Valladolid of Lifestyle Capital Partners advises that Maldives offers better white sand beaches and turquoise waters, but it is more humid.
In Mauritius, foreign buyers can benefit from tax breaks and residency. In the other hand, in the Seychelles foreigners can buy property freehold.
The estate agent market in the Seychelles in not very well regulated. Some taxi drivers and other entities are acting as estate agents. Even though they might save you money to start, they might not do all the necessary checks to make sure your title is secure.
Buyers in the Seychelles come from all over the world, with the main investors coming from Saudi Arabia and the UAE. After the Russian economy has weakened, Russian investors have slowed down a little. French, British and Germans are always on the lookout and the Chinese are starting to make an appearance.
At the only development on the small island of Félicité, Zil Pasyon, buyers want to buy with the idea of keeping the property for some time for their personal use instead of renting it out to maximize their profit. Prices are quite high here. For example, a waterside three-bedroom villa with two poos is on sale for $5.5m.
The property market in the Seychelles seems to be strong enough to keep a good steady position for the next five years.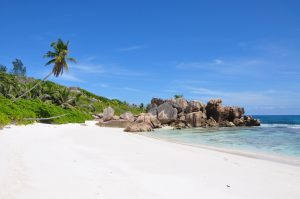 Buying guidelines:
Buying a property can take at least six months or more if you are from a non-English speaking country.
Even though there is neither property tax nor capital gains tax in the Seychelles, buyers must pay 17.5 per cent of the purchase price in taxes and 2 per cent in legal fees.
It is illegal to rent a property unless it is a residence within a resort.
Due to the scarcity of supply, owners can expect an income of tens of thousands of dollars a year.
What buys you…
$500,000 A three-bedroom apartment away from the coast on Mahé or Parslin.
$1m A waterside three-bedroom apartment in a resort on Eden Island.
$5m A five-bedroom beachfront villa on the private resort island of Desroches.