No New Covid 19 Cases in Paradise Seychelles
by admin
December 14, 2020
0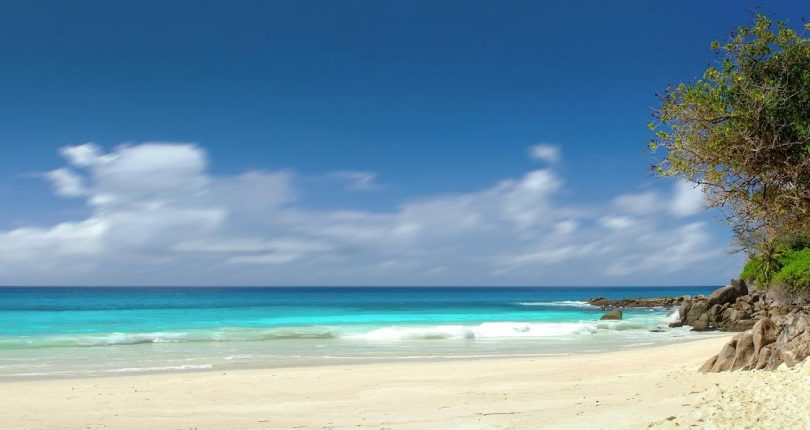 Seychelles, an island located on the Indian Ocean and has fewer than 100000 people, is now free of corona cases after dealing with it for nine tough months.
Initially recording 11 cases, it was reported that the last corona infected patient finally came out negative after having been tested continuously for many days.
The first two covid 19 cases detected have reached the country on March 14, 2020.
Slowly, the cases started emerging in higher numbers in only three weeks and reached its peak in April, and the 11th patient came out positive other than that, two were locally transmitted cases.
The main reason that corona was handled so successfully in Seychelles was the formation of a public health authority run by Dr. Jude Gedeon, the public health commissioner.
The Public Health Authority team took rapid and active actions. It took proper measures according to directions advised by WHO to cure active cases and prevent the spread of coronavirus on the beautiful island. The quarantine centers and immediate response /action teams were arranged as soon as the WHO officially announced corona's outbreak in January.
After the very last case got detected, Seychelles imposed a travel ban. It stopped all international flights on April 8, midnight, to act responsibly and stop the virus's spread. The ban only allowed essential workers to travel, banning all other unnecessary movements. The ban is to stay active for 21 days.
The president of Seychelles, Danny Faure, lifted the ban on people's movement on May 4, having announced this release earlier on April 28, 2020. The travel ban was also lifted when airports reopened on June 1, 2020.
Currently, Seychelles remains free of coronavirus cases, and authorities in Seychelles are always on high alert. Organizations, particularly the Public Health Authority, are working day and night to keep corona at bay and keep people safe.
On April 28, 2020, the president of Seychelles announced that visitors and residents returning from foreign countries would have to go through very strict regulations and safety checks, which will also include quarantining for 14 days.
Minister Didier Dogley, the Minister for Tourism and Civil Aviation, Ports and marine, said speaking about the island being free of the new cases that the work that health authorities have been doing to control the spread is tremendous and the efforts are unmatched and have again encouraged stockholders to welcome new tourists and visitors.
He said, "it looks like a blessing for our small town to have cured the infected and stopped the spread of coronavirus while it remains so widespread all around the world. It is a milestone for Seychelles and a big advantage as a tourist destination; however, our partners have to do a lot of work and prepare ahead such that a good message of Seychelles being safe is sent out to the world. He also said that "as soon as flights resume, people are going to start looking for places where they can travel.
He believed Seychelles has a chance to show itself as a perfect and safe travel destination, and people will most likely choose it when airports open on June 1, 2020, after having stayed in their homes for so long.
Seychelles has 115 islands and lies on the west of the Indian Ocean, east of Africa's coast. It has lush greenery and natural beauty that oozes serenity and comfort.
All reported cases only belonged to the island of Mahé; other than that, there were no corona cases in Island Praslin, Silhouette, La Digue, and others.
However, the cruise ships being closed will adversely affect the economy.
Associate Analyst at GlobalData, which is a well-known analytics and data firm, Rheanna Norris, was of the view that "Banning cruise ships from entering Seychelles through the Victorian port could cause a major downturn for the economy. This is because cruises don't just help bring people to the vicinity, but also help earn revenue by making people spend on food and entertainment and accommodation for return trips.
"Between 2017 and 2018, visitors' arrival to Seychelles via cruise ships quadrupled, and 2020 has to have even more visitors. This legislation will cause this to stop by letting people travel only through the air."
"GlobalData suggested that in 2019, tourism alone contributed to 25.5 % in GDP of Seychelles, causing it to rely on Tourism for income. With the already active travel ban and global lockdown in place, shutting down cruise ships is even worse news for Seychelles GDP.
"This strategy will, however, help the fishery industry of Seychelles because the Victorian port is the only port of entry from the world, and so the industry will not be compromised. The priority remains to stop the spread of the Pandemic".
"People can still come to Seychelles via air, and the virus has already started lessening. Seychelles authorities and government need to adapt itself well for such uncertainties in the future."