Significant historic events in Seychelles
by admin
February 14, 2018
0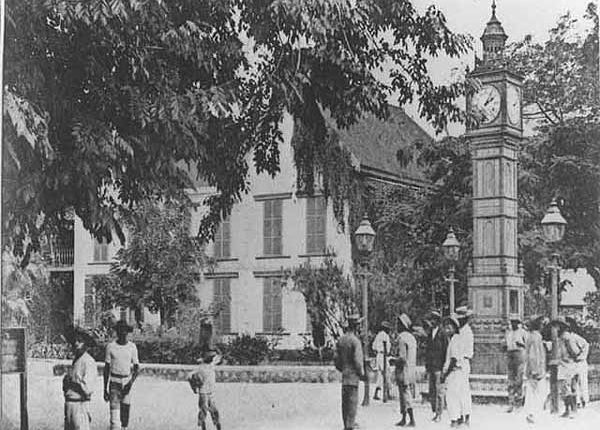 Seychelles has undergone a great transformation from the colonial period back in 1770. Several historic events have shaped it to its current state. Here is a look at the seven most significant events in the history of Seychelles.
First is the official opening of Seychelles International Airport back in 1972. The international airport is located in Mahe, the main island in Seychelles. It was officially opened on March 20th by Her Majesty Queen Elisabeth II. Since then, the airport became one of the country's economic giant bringing in revenue through tourism to the archipelago. Seychelles depended on a plantation before the opening of the international airport. The airport also prompted the government to invest in tourism infrastructures such as ports, roads, water and electricity supplies and hotels which it has continued to date.
Secondly, Seychelles attained independence to become a republic from Britain colonialists in 976. Seychelles first president then became the late James Mancham with a nominated Prime Minister, France Albert Rene.
In 1977, a coup d'état was orchestrated by the then Prime Minister France Albert Rene barely a year after independence on June 5th.  Rene then took power and become Seychelles' president. He turned the country into a socialist state with the single political party.
The Government of Seychelles carried out an educational reform back in 1981 which catered for free education to all children aged between 6 and 16 years. Education was also made compulsory and all the children were required to attend classes in their district public schools. The education system was divided into the primary level for a period of six years proceeded by secondary level for five years.
In 1993, the country changed to a multi-party system. This was after 16 years of being a one-party state. A new constitution was adopted as a result of polls carried out in the country. The people also voted in a new president and a legislative body of National Assembly representatives. The Third Republic of Seychelles then begun.
The Island undertook economic reforms in November 2008 aimed at addressing challenges arising from external debts. The macroeconomic reform program saw the country ask for International Monetary Fund (IMF) assistance in making their domestic economy sustainable. This resulted in less money at the hands of the public and difficult environment for new businesses.
Last but not least, the country held National Assembly Elections in September 2016. This election was historic because it was a first since its 1993 introduction with the opposition winning majority national assembly seats. Lepep, the ruling party won 10 seats out of 25 constituencies while Linyon Demokratik Seselwa (LDS), the opposition coalition won majority 15 seats. Seychelles has then existed under the rule of Lepep's party president in government and the opposition-led National Assembly.